National Health Center Week (NHCW) 2022 is finally here, running from August 7 until August 13! This celebratory week aims to garner recognition for all the amazing work Community Health Centers (CHCs) do and the resilient communities they serve. There's no experimenting with the theme this year, as it remains the same: "The Chemistry for Strong Communities." However, this time, the host, The National Association of Community Health Centers (NACHC) aims to dive deeper into all the "elements" that make CHC communities powerful. 
Those elements this year are as follows: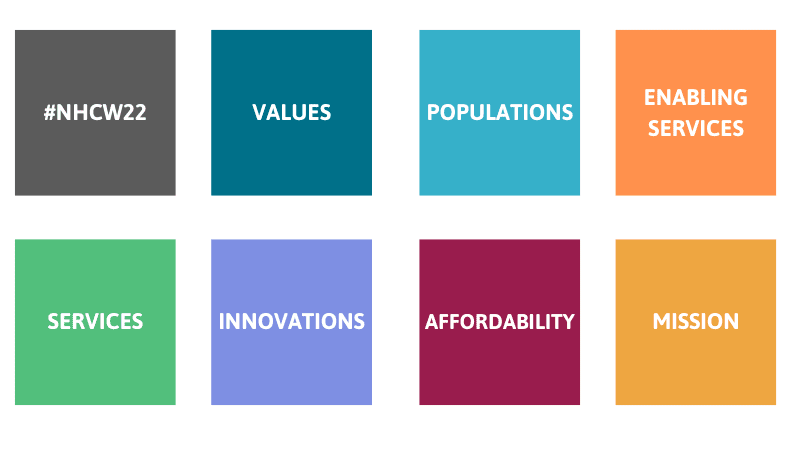 So how can we, the health industry, integrate these elements into daily routines and extend the spirit of NHCW well beyond this second week of August? We can continue to innovate and form transformative partnerships that inherently recognize both the value and struggles among CHC providers and patients. Below, find some of our resources for attracting value-based care principles, without overwhelming your staff. Of course, it's not an exact science; but we hope it will help, or at least enable you to spread the word during NHCW 2022!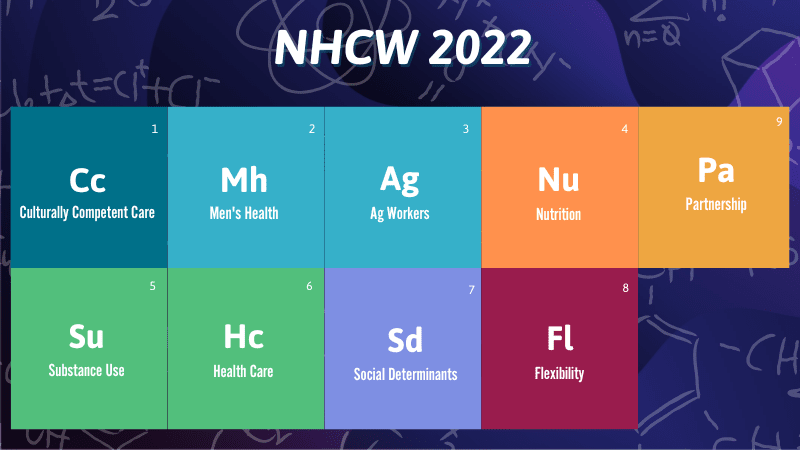 Values: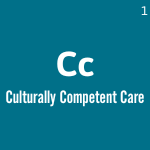 Minority patients are prevalent in CHCs. They often face certain Social Determinants of Health (SDOH) that affect their physical, as well as their mental health. Unfortunately, minorities are historically less likely to seek out care for mental health, for a variety of reasons, including stigma and cultural interpretations of what it means to be "mentally healthy." 
Because CHCs can provide Behavioral Health Integration (BHI) in tandem with primary care, they are positioned perfectly to help minority patients realize the healthiest version of themselves. Explore this blog that details obstacles minority patients face in seeking care for mental health, case studies of how other organizations have improved mental health statistics among their minority patients and sample questions providers can use to help identify gaps in cultural competencies. 
Internalized racism can and has proved to be deathly. In accordance with CHCs, we hope to spread the word that culturally sensitive care is a priority when serving minority and underserved populations. This starts with addressing implicit biases and dispelling generalizations about certain communities. 
See how health organizations can use this proactive approach to save lives:
Populations: 
The statistics surrounding Men's Health are disheartening. Men are only half as likely as women to go to the doctor, but more at risk to experience serious disruptions to their mental well-being and more at risk for certain chronic diseases, such as hypertension and diabetes. 
CHCs' efforts to function as a safe space is pivotal in engaging patient populations, such as men, with preventive health. Explore this blog for more detailed solutions on how to engage them in their mental and physical health on a more consistent basis: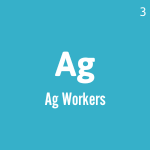 CHCs serve approximately 2.5 to 3 million ag workers in the U.S. Although CHCs do their best, the complex barriers ag workers face can be hard to navigate. 
In this blog, get the fast facts on ag workers and their barriers to care, as well as legislation directly affecting their health outlook. 
Enabling Services: 
Social determinants of health (SDOH) can affect the way patients interact and manage their health. Particularly for patients with diabetes, who are also facing SDOH, meal planning with this chronic condition can prove difficult. With diabetes being the seventh leading cause of death in America and 1 in 3 adults having prediabetes¹, intervention from care teams can prove life-saving. 
Geographic location, level of education and income can all directly affect the management of this chronic disease. Here are a few considerations when helping a patient adapt their diet to strengthen your care team's intervention efforts.
Services:
Just from 2015 to 2017, there was a 44 percent increase in patients using health centers for Substance Use Disorder (SUD) treatment, signaling an increasingly heavy reliance on community-based resources to combat the overdose epidemic. 
In the past two years, CMS has embraced the use of telehealth for Opioid Use Disorder, making it easier than ever for clinicians to provide life-saving treatment on a continuum, with easy access for all parties.
This week is all about celebrating how we're better together! Advocates from this webinar recap pushed how collaborative care is essential in the risk management of diabetic patients, as well as for overall cost reduction. This is because team-based care naturally lends itself to a patient-first mindset.
Learn more about how to create a magnetic team composition: 
Innovations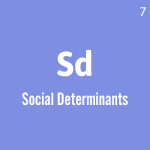 It can be challenging to implement new health initiatives among patients with low levels of health literacy, especially because it's important to ensure they're able to communicate all their concerns and fully understand feedback.
In this webinar recap, explore how industry insiders say you can promote health literacy to the best of your organization's ability, while being cognizant of barriers: 
The Medicare Diabetes Prevention Program is an amazing program that provides ample support and resources for diabetic patients looking to change their health outcomes. However, the program is currently only accessible to a little under 1,000 patients across the nation.¹ 
If you want to provide similar care access, telehealth can be a great way to model the MDPP! 
Affordability: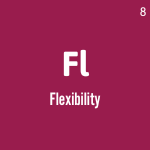 Even without insurance, e-visits are a great way for patients to receive care for minor complaints without worrying about time or financial restraints. Average out-of-pocket costs for e-visits run around $25-$45. What's even better is that they are a highly accessible form of care. E-visits can be performed from anywhere, without the need for video, including a library, for example. This powers the connection between healthcare and other public resources: one of the greatest advantages to CHCs.
See case studies on how to implement e-visits to ensure unbridled access to care for your vulnerable patients: 
Mission
"All of us are all we need." A speaker from this community-based organization in Minnesota is strongly advocating for the health industry and the social sector to bond together to drive change in their communities.Grants and other funding sources can sometimes be sporadic; but strong partnerships drive deeply embedded change! 
If you're feeling so inspired by the camaraderie spread during NHCW 2022, check out this resource on how partnering with organizations like ours can continue to drive equitable change for your communities. We love working with our CHCs and having such important conversations around health equity. It's why we try to integrate those principles into the work that we do. 
In this blog, find tips on how to ensure you find the right RPM vendor for your community. It can be a life-changing service ! : 
Certintell wishes you a very happy and successful National Health Center Weeek! We look forward to seeing what events and advocacy tactics everyone puts together and what efforts we can continue to make to close the care gap! We'll be following along on social media, using the hashtags" # NHCW 2022 ; # NHCW 22 #ValueCHCs !
SOURCES: 
¹ "Medicare Diabetes Prevention Program (MDPP) Expanded Model | CMS Innovation Center." CMS.Gov, 1 Apr. 2018, innovation.cms.gov/innovation-models/medicare-diabetes-prevention-program.
---
RELATED ARTICLES