It's that time of year when we celebrate and raise awareness about the mission and accomplishments of America's health centers! It's National Health Center Week (NHCW) 2021! This weeklong celebration recognizes the value community health centers (CHCs, also referred to as Federally Qualified Health Centers or FQHCs,) provide to their surrounding communities and uplifts patients, providers and all stakeholders alike. After combining different elements of health care and patient services, CHCs had to work harder than ever to support their communities after an unprecedented year. The theme this year is "The Chemistry for Strong Communities," paying homage to how hard CHCs have worked and collaborated every day to create fusion within their communities. 
Certintell applauds the mission of CHCs and aims to work closely beside it, serving as a virtual medical practice that focuses on underserved populations. Our shared vision allows us to form deep partnerships with CHCs and help them see electrifying patient outcomes. 
Focus days during NHCW include: 
To see all content related to NHCW week,
click here
.
This year, Certintell found that Remote Patient Monitoring (RPM) was a key element to creating stronger ties in the communities we work with. To recognize this, and also to celebrate CHCs, we hosted a scholarship giveaway for NHCW 2021 events. We originally announced the availability of seven awards, but because so many CHCs have gone above and beyond this year in crafting the science behind their community, we gave away eight scholarships instead! 
Congratulations to our following eight awardees for their uplifting words and dedication to their communities: 

Community Health Centers, Santa Barbara, CA
Eastern Iowa Health Center, Cedar Rapids, IA
Heartland Alliance Health Center, Chicago, IL
People's Center Clinics and Services, Mineappolis, MN
Roanoke Chowan Community Health Center, Ahoskie, NC
C.W. Williams Community Health Center, Charlotte, NC
Family Health Centers, Okanogan, WA
Sonoma Valley Community Health Center, Sonoma, CA
We asked applicants a series of questions about what elements give their communities a balanced chemistry. Here are some of their responses. 
Question 1: In one word, how would you describe the impact telehealth has had on your community health center in the past year? The following answers are from our awardees.
Question 2: We also asked applicants what elements they consider key to forming strong ties in their communities. Many responses were similar and some unique, but in the end they all work together to benefit the community. The size of the words below are based on the amount of times the applicants mentioned them (the bigger, the more frequent). Here's what the applicant pool thought as a collective: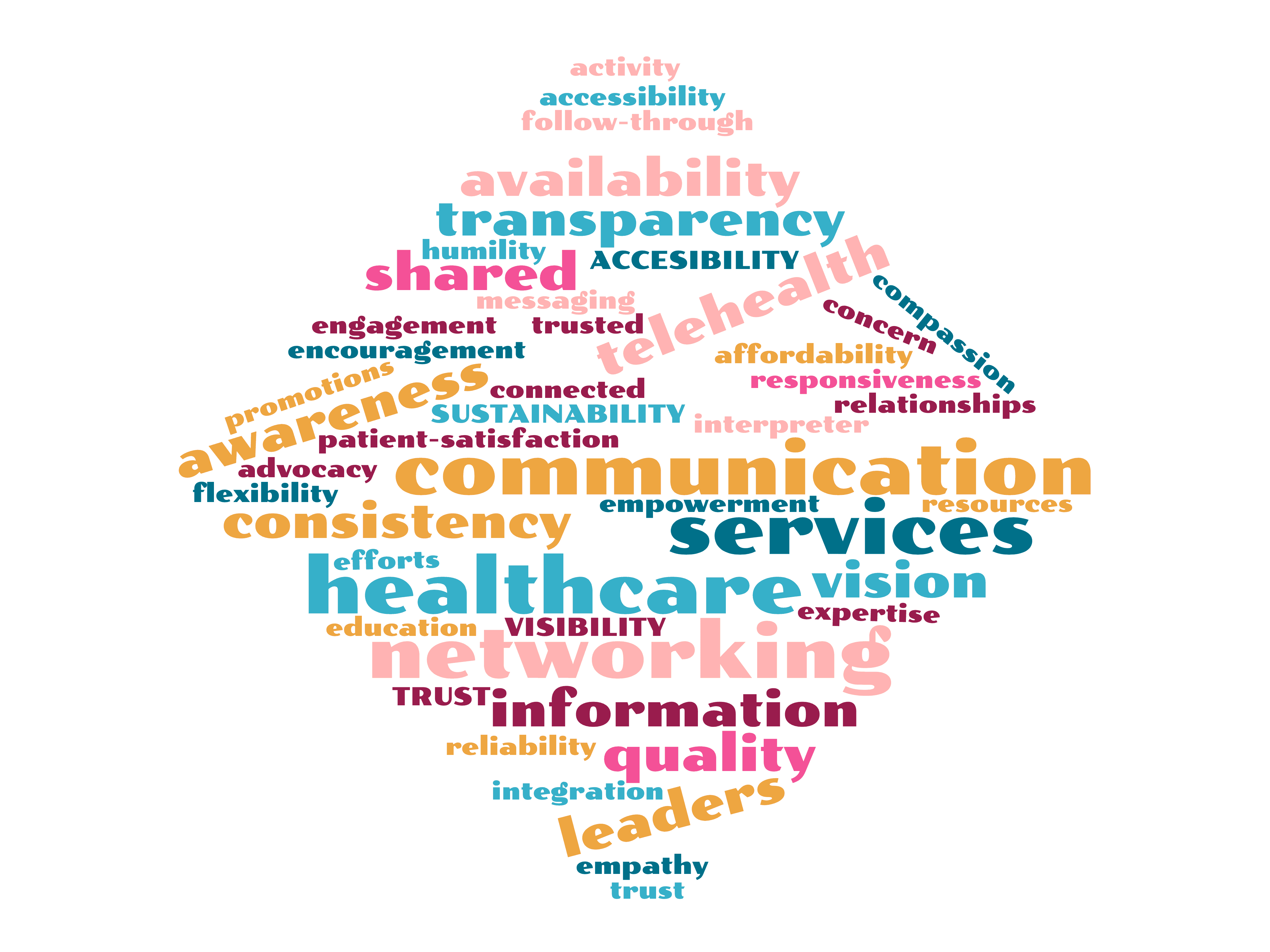 Many of our principles are based on these same ideas. It shows through the work we do and the partnerships we form. To learn more about Certintell and see if we have chemistry, see our list of services or get in touch with us today!
Happy National Health Center Week to all our applicants and many more!
To see more NHCW content throughout the week and hear more from our NHCW 2021 Awardees, follow our posts on our social media channels! 
---
RELATED ARTICLES