A solid Health Center staff is essential for CHCs to function well. The services brought to patients is made possible by a hard working health center staff and set of volunteers. These individuals deserve recognition for their dedication to providing quality care to communities in need. 
–
OUR OBSERVATION: The rising number of patients in need of care is pushing clinics to their max. It is difficult to recruit enough staff members and health care providers to provide for communities. Barriers to recruitment include low-paying salaries, cultural isolation, poor-quality schools and housing, and lack of spousal job opportunities. CHCs are facing challenges recruiting clinical staff, particularly in rural areas.¹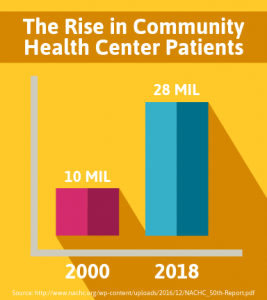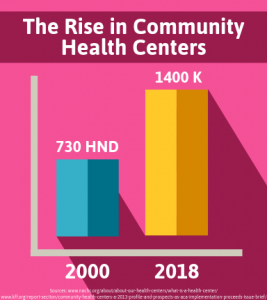 OUR SOLUTION: Doctor visits can be done remotely through Certintell's telehealth services, saving providers time, and allowing them to see more patients. Certinell provides out-sourced health coaches which enables health clinics to treat patients with properly certified physicians, without making their days any busier. 
–
GET ACTIVE

➠ Review the Advocacy Center of Excellence program which strives to teach people how to care about each other before they need health care. 

➠ Download the Advocacy Work Plan Content Outline from the Health Center Advocacy Network and plan how you will advocate for your local CHC.
–
¹ Rosenblatt, Roger A., et al. "Shortages of medical personnel at community health centers: implications for planned expansion." PubMed. comprises. more. than.
² 9 million. citations. for. biomedical. literature. from. MEDLINE, life. science. journals., and. online. books., vol. 295, no. 9, 1 Mar. 2006, pp. 1042-9, doi:10.1001/jama.295.9.1042.